Online Training: "Integrating CiviCRM with Drupal"
March 24, 2016 - 8:30- 10:30am Pacific | 11:30 - 1:30pm Eastern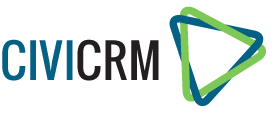 ​
This two-hour online training session is designed for current users of CiviCRM and Drupal that have some experience with the administration of both platforms and would like to learn how CiviCRM and Drupal work together. The benefits of the integration allow you to display CiviCRM data and pages on your website, to collect data from a form on your website, to grant your Drupal users to edit data in CiviCRM database and much more.

Of all the three CMS that integrate with CiviCRM, Drupal has received the most attention, and offers the most options when it comes to integration.
During this two hour training you will learn:
Why CiviCRM and Drupal make a strong coupling
How to select and implement Drupal themes for the front-end and back-end of CiviCRM
How to manage CiviCRM permissions in Drupal
How to administer blocks from CiviCRM in Drupal
How to link Event, Contributions pages in Drupal
How to leverage the contact home page as a self-service portal for your constituents
How to use CiviCRM profiles in Drupal
How to use CiviGroup Roles Sync and CiviMember Roles Sync
How to select and use CiviCRM extensions and Drupal modules that integrate the two softwares – for example Events Calendar
How to create powerful forms with CiviCRM Webform module for Drupal
How to use Drupal Views to display CiviCRM data
How to create powerful workflows using Rules
How to create a unified cron task for Drupal and CiviCRM
Concrete examples will be used to illustrate all of these tasks.
This training is brought to you by

For more information and questions, contact Steve Kessler steve@cividesk.com.
When
March 24th, 2016 9:30 AM through 11:30 AM