Manage your Events with CiviCRM
November 9, 2016 - 9 - 11 am PT | 10 am - 12 pm MT | 12 - 2 pm ET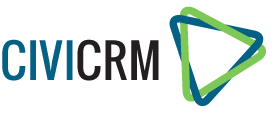 This 2-hour online training session is designed for new users of CiviCRM or current users who have new staff to train or are in need of a refresher course. 
This course will cover the basics of contacts, searching, emails and groups to better prepare you for working in the CiviEvent module. You will learn how to create online event information and registration pages in CiviCRM and link them to your website.  We will create participant name badges, a participant list, and track event registrants after the event.  We'll go over how to send personalized email reminders before an event and thank you messages after, and create an event income report that tracks all events during the year.
You'll leave this training with new skills as well as best practices for managing events with CiviCRM. Users who take this class may also want to follow with our intermediate level course, "Managing your Special Events in CiviCRM".
This training is brought to you by

For more information and questions, contact Susan Engeman at susan@cividesk.com
When
November 9th, 2016 10:00 AM through 12:00 PM
Location
Your Computer
Mountain Time
United States