Manage your Donations, Sponsorships and other Financial Contributions
January 27, 2017: 8 - 10 am PT | 9 - 11 am MT | 11 am - 1 pm ET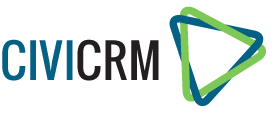 This 2-hour online group training session is designed for new users of CiviCRM, those in need of a refresher course or organizations who are current users and have new staff to train.
This course will cover the basics of contacts and how to customize CiviContribute to fit your non-profit needs. We will go over contact and contribution searches, create smart groups to better segment your donors, set up invoicing and sales tax, and record donations manually. You will also learn how to generate year-end tax letters, create a financial report, and manage pledges, recurring contributions and soft credit.
You'll leave this training with new skills as well as best practices for managing contributions with CiviCRM.
This training is brought to you by

For more information or questions, contact Susan Engeman at susan@cividesk.com
When
January 27th, 2017 9:00 AM through 11:00 AM
Location
Your Computer
Mountain Time
United States