Effective Email Marketing with CiviMail
8:30am - 11:30am Pacific | 11:30am - 1:30am Eastern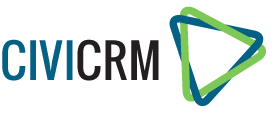 This two-hour online training session is designed for current users of CiviCRM that have some experience with the use of CiviCRM. We will be looking deep into CiviMail and what it has to offer in terms of sending emails for marketing and engagement.  We will also look at how this expands to using tools like automated event reminders and membership renewals.  
We will use some HTML code but no coding knowledge is needed for this session.  
During this two hour training, you will learn about:
Best practices for getting emails in the inbox
Formatting do's and don'ts
Email client and readability testing 
Using tokens including the Checksum token
Reporting
Optimizing your emails for better open rates (including A/B testing)
Technical email deliverability (SPF & DKIM) 
Concrete examples will be used to illustrate all of these tasks. Much of this session will be spent looking at examples but we will also be using the CiviCRM interface.
This training is brought to you by 

For more information and questions, contact Steve Kessler steve@cividesk.com. 
When
January 19th, 2017 9:30 AM through 11:30 AM