Managing your Special Events Effectively with CiviCRM
February 14, 2017 - 9 - 11 am PT | 10 am - 12 pm MT | 12 - 2 pm ET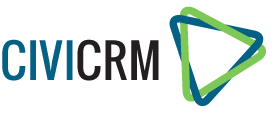 This 2-hour online training session is designed for current users of CiviCRM who have experience using the Event Management module.
In this class, we will explore in depth three concrete examples of different special events and the particulars of creating a price set and profile(s) for each one.  We will share best practices for registering multiple participants and how to configure your profiles to accommodate different options. We will review how to manage volunteers for the event using CiviVolunteer, configure early bird pricing without and within a price set, and manage a waitlist and participant approval for events.
You'll leave this training with new skills as well as best practices for managing your Special Events with CiviCRM.
This training is brought to you by

For more information and questions, contact Susan Engeman at susan@cividesk.com
When
February 14th, 2017 10:00 AM through 12:00 PM
Location
Your Computer
Mountain Time
United States