Organizing Successful Events
February 13, 2020: 8 - 10 am PT | 9 - 11 am MT | 11 am - 1 pm ET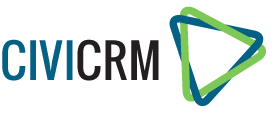 ​
For current CiviCRM users with some experience and who are comfortable with basic functionalities
Special events have so many layers to manage that it can be overwhelming. You want to make registration easy for participants, stay organized and track progress. But because you have so many other tasks to handle to get your special event ready, wouldn't it be great to have an easy and time efficient tool to create early bird pricing, special promotions, organize volunteers, thank you letters and much more? CiviCRM helps you to streamline all these tasks.
More details
Through three concrete examples of different special events, we will share best practices and tips on how to configure your events the right way using the different CiviCRM tools.
Leave this class with the skills to:
Configure your event registration the way you need using Price Sets
Learn to use different options such as participant count, maximum participant per line item, etc...
Configure your profiles to accommodate different registration options
Configure early bird pricing using a price set
Learn best practices for event registration based on difference event scenarios
Manage a wait list
Prerequisite recommendation:
"Fundamentals of Event Management" class or proficient knowledge of CiviEvent. See our class calendar. 

Questions? Contact Susan Engeman, Cividesk Training Manager: susan@cividesk.com
When
February 13th, 2020 9:00 AM through 11:00 AM
Location
Your Computer
Mountain Time
United States