Customize your database with Custom Fields and Profiles
March 11, 2020: 12 - 2 pm PT | 1 - 3 pm MT | 3 - 5 pm ET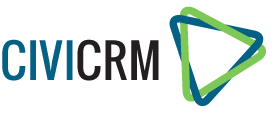 ​
For current CiviCRM users with some experience and who are comfortable with basic functionalities
We know that a database can gather names and contact information for a constituent, but what about the data that is unique to your organization? Make CiviCRM your own by taking advantage of custom data fields and profiles!
More details
CiviCRM custom data fields are defined and configured by you to record and collect data about your constituents that is relevant to your organization e.g. industry, nationality, etc. Profiles are used to collect basic and custom data about your constituents, for example when they register for an event or make a donation online. Profiles also display data,whether you are customizing search results or creating an online membership directory.
Leave this class with the skills to:
Create and organize custom data following best practices
Create and edit profiles to effectively gather the data you need
Explore other uses of profiles such as: customizing search results and creating a standalone form for your website.
 
Prerequisite recommendation:
"Fundamentals of Contact Management" class or proficient knowledge of contact management. Class Calendar
 
Next Step
Upon completion of this class, take your skills to the next level and register for "Organize, Maintain and Effectively Search your Data". Class Calendar
 
Questions? Contact Susan Engeman, Cividesk Training Manager:susan@cividesk.com
When
March 11th, 2020 1:00 PM through 3:00 PM
Location
Your Computer
Mountain Time
United States