Online Training: "Integrating CiviCRM with WordPress"
June 28, 2016 - 8:30- 10:30am Pacific | 11:30 - 1:30pm Eastern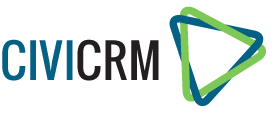 ​
This two-hour online training session is designed for current users of CiviCRM and WordPress that have some experience with the administration of both platforms and would like to learn how they work together. The integration of the two platforms allows you to publish CiviCRM data and pages with your website theme, to collect data from a form on your website, to grant your WordPress users to edit their data in CiviCRM database and to allow your members to access members-only content on your website and much more.
During this two hour training you will learn:
Why CiviCRM and WordPress can be coupled together
How to manage CiviCRM permissions in WordPress
How to publish CiviCRM Profiles, Event and Contribution pages in WordPress
How to leverage the contact home page as a self-service portal for your constituents
How to synchronize your WordPress users with CiviCRM contacts so they can edit their data
How to synchronize WordPress users with a CiviCRM membership to allow your members to access members-only content on your website
How to publish your CiviCRM events on your website
How to link your Gravity Forms to CIviCRM.The Gravity Forms to CiviCRM integration allows you to create a form with Gravity Forms and capture the data back into CiviCRM
Concrete examples will be used to illustrate all of these tasks
This training is brought to you by

For more information and questions, contact Steve Kessler at steve@cividesk.com. 
When
June 28th, 2016 9:30 AM through 11:30 AM