Online Training: "Administer your Database and Manage your Contacts"
August 18, 2016 - 9 - 11 am PT | 10 am - 12 pm MT | 12 - 2 pm ET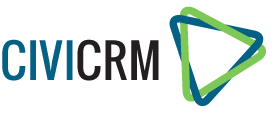 Are you new to CiviCRM? Get off to a great start by learning best practices for organizing contacts and managing the relationships between them. Discover all the different search options for contacts, learn how to segment data using groups, tags and custom fields, send an email, manage activities and create an activity report and view it on your dashboard. Learn a quick and easy way to merge duplicate contacts records.
You'll leave this 2-hour training with new skills as well as best practices for managing contacts in CiviCRM.

This training is brought to you by

For more information and questions, contact Susan Engeman at susan@cividesk.com
When
August 18th, 2016 10:00 AM through 12:00 PM
Location
Your Computer
Mountain Time
United States