Fundamentals of Event Management
February 11, 2020: 8 - 10 am PT | 9 - 11 am MT | 11 am - 1 pm ET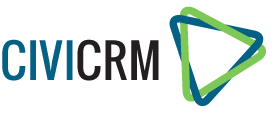 For new users of CiviCRM, as a refresher course or for training new staff.
Learn how to manage your next event, big or small, from A-Z. Events of all kinds are important to your organization and need to run smoothly in order to be successful. This is easy to do with the proper knowledge of the CiviEvent module in CiviCRM!
More details
Leave this class with the skills to:
Create participant name badges and lists
Track event registrants following the event
Create an event report
Customize CiviEvent module to fit the needs of your organization
Create online event information and registration page
Promote your events and include the CiviCRM pages  in your website
Send personalized email reminders and thank you messages
Review of the basics of contacts, searching, emails and groups will be included throughout the class to better prepare you for using the CiviEvent module.
Next Step:
Take your event management skills to the next level and register for our intermediate level course, "Organizing Successful Events" on December 6th. 
Questions? Contact Susan Engeman, Cividesk Training Manager: susan@cividesk.com
When
February 11th, 2020 9:00 AM through 11:00 AM
Location
Your Computer
Mountain Time
United States