Organizing a Membership Renewal Campaign
March 31, 2020: 12 - 2 pm PT | 1 - 3 pm MT | 3 - 5 pm ET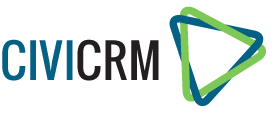 ​
For current CiviCRM users with some experience and who are comfortable with basic functionalities.
Your organization has a membership base and you want to make sure to keep it and even help it grow. But how? It can be a daunting task on an annual basis, but with CiviCRM, setting up a successful membership renewal campaign can become just another easy box to check off your list.
More details
This class will help you to master all the necessary steps to prepare a successful annual membership renewal campaign. We will explore the different approaches if you are using fixed or rolling memberships.
Leave this class with the skills to:
Define and plan the campaign
Execute the campaign
Clean and prepare data for the campaign outreach
Update membership settings
Configure an online membership page
Target members for renewal notices
Setup the renewal process that fits your organization structure
Manage the renewal emailing campaign
Monitor the renewal progress so you can decide on an action plan
Several CiviCRM modules including: Contact, CiviMember, CiviCampaign, CiviContribute, CiviMail and CiviReport will be used throughout the class. Experience with these modules is highly recommended.
Prerequisite recommendation: "Manage your Membership with CiviCRM" class or proficient knowledge of the CiviMember module. Class calendar 
Questions? Contact Susan Engeman, Cividesk Training Manager: susan@cividesk.com
When
March 31st, 2020 1:00 PM through 3:00 PM
Location
Your Computer
Mountain Time
United States